Ann Clifton: Senior Research Scientist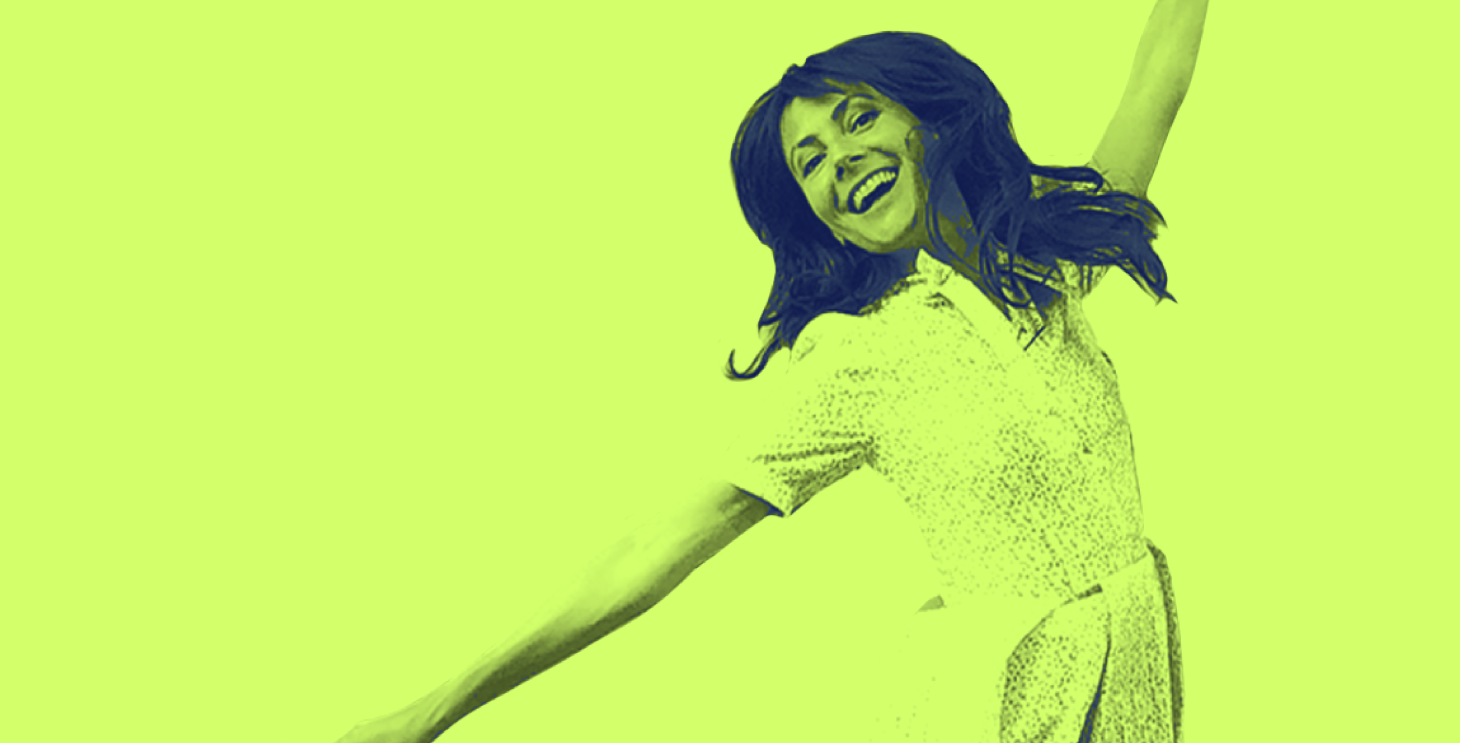 Ann is a Senior Research Scientist and has worked in our New York office for just over a year. She spoke to us from her apartment in Fort Greene, which she shares with her husband and two rescue dogs, Birdie and Buttercup.
7:30
I like to start the day slowly – I'm not a morning person, so my husband kindly walks the dogs while I enjoy the peace and quiet, and wake myself up with a matcha or kombucha. After that, I'm more ready to get going and start to think about the day ahead of me.
8:30
First, I check my emails and Slack messages, and deal with anything that needs my immediate attention. I'm a researcher in a Lab dedicated to language technologies, and my job involves applied machine learning – specifically, applied to natural language data and problems. Like many people who work in this field, I have a background in computer science, natural language processing and linguistics. And my team is part of the Tech Research team that sits within the wider Personalization organization at Spotify.
For the last year, I've been working on a super exciting project – and this week, we got to tell the world about it! We're publicly releasing a huge data set of podcasts with transcripts, and organizing a public challenge around it in conjunction with the National Institute of Standards and Technology and the Text Retrieval Conference. Since podcasts are still a relatively new medium, the idea behind the project is to engage with the broader research community, get more people excited about working with podcast data, and draw attention to all the awesome research we have here at Spotify. It's been a really big organizational effort and we've had to do a tremendous amount of work to get the data put together, formulate the tasks in the challenge and start to build our models. It's also been an amazing thing to be part of on a personal level – it's allowed me to get to know so many different people in so many different parts of the organization, from product and design to PR and legal. What's more, it has the potential to really move the needle forward on podcast research, as well as Spotify's research in the natural language space.
In the last few weeks – with this project approaching the finish line – I've been super busy and have had daily stand-ups with my team and regular meetings with external collaborators. But things aren't always that way. Much of the work we do in research is pretty self-directed and moves in a different rhythm to that of an engineering or product team.
1:00
Around 1pm, I grab something simple to eat and take Birdie and Buttercup out for another run around our local park. They're quite a handful, but always entertaining and they love having us around so much at the moment. I have to admit that I really enjoy working from home – my team is spread across New York, Boston and Stockholm anyway, so we're accustomed to remote and distributed ways of working and haven't found it too much of a challenge so far.
2:00
My mornings tend to be stacked with meetings, but my afternoons are when I can generally concentrate on developing and delivering my actual work. I have to be very proactive about setting boundaries and carving out dedicated, focused research time – otherwise it's all too easy to get pulled in a million different directions and never get down to doing the real meat-and-bones of my job.
As well as my usual research work and podcast project, I'm also organizing the first-ever industry track at a conference called COLING'2020, which was due to take place this summer and will now hopefully go ahead in December. Our industry is undergoing a very interesting transition right now, because historically all the top-tier research happened in academia and that's just not the case any more. People like us are now doing as much of the cutting-edge research that's defining the shape of things to come. And that's what we want to explore through this track, as well as some of the industry's burning issues like privacy, fairness and algorithmic responsibility.
6:00
I'm terrible at stopping work and switching off my laptop at a sensible time. Usually, I do my best to wrap things up at 6pm, but that's been out the window recently! Now that we've released our big podcast project, I'm hoping to return to a more normal routine though – one of the things I like about Spotify is that people recognize the importance of work/life balance. So over the next few weeks, I'm looking forward to having my evenings back – my favorite ballet studio has just started streaming classes online and I'm over the moon that I'll be able to join in after work.