Mounia Lalmas-Roelleke: Head of Tech Research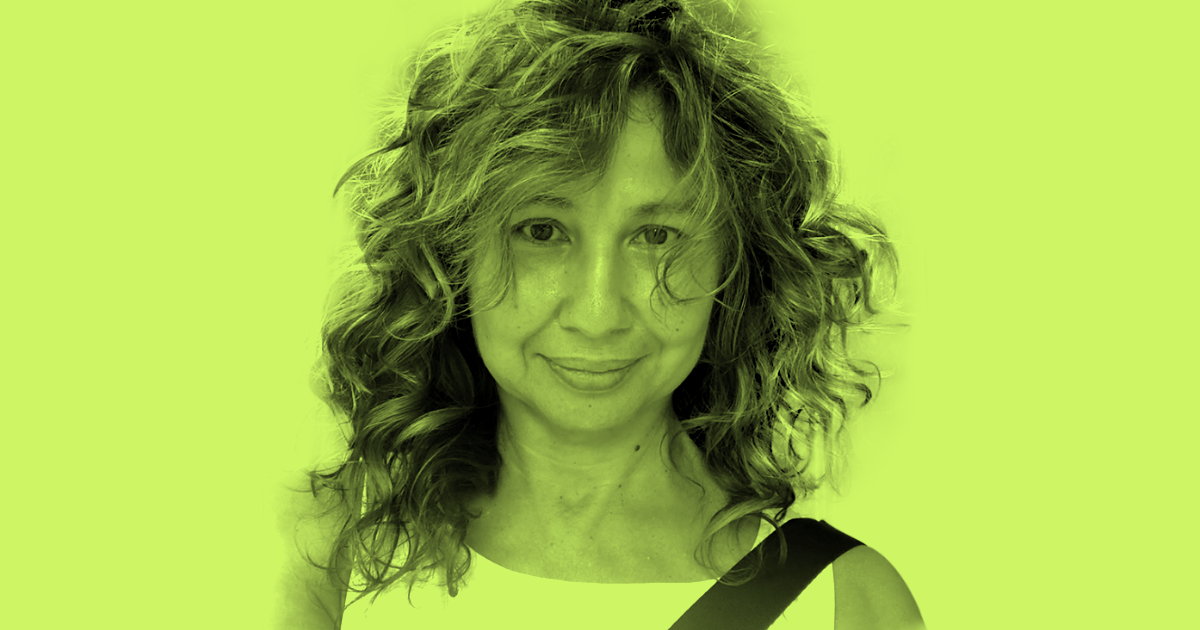 Mounia is Head of Tech Research for Personalization in our London office. But ever since lockdown, she's been working from her home in Saffron Walden, Essex – starting her busy days with an energising online yoga session…
7.30 am
I like to get up early and have a bit of time to myself in the mornings – I eat some toast to give me energy, change into my yoga gear and think about the day ahead. Before lockdown, I was doing yoga maybe twice a week, but it's now become a huge part of my daily routine. I stream classes run by Spotify or by a local meditation centre and I find them an immense help in this strange time, both mentally and physically – I think I might go mad otherwise from sitting at a computer all day long!
10.30 am
After my class, it's straight to work – I lead a team of around 25 research scientists in the Tech Research tribe, and we focus on the algorithms that power personalization at Spotify. Our aim is to match people with the kind of content they like, but we also want to encourage them to discover music and podcasts they've never heard before – things that seem coherent with their usual choices, but are different enough to expand and open up their listening behavior. And to do this, we research several areas – like human-computer interaction, language technologies, machine learning, algorithmic bias, evaluation, search and recommendation, and user modeling – that contribute to personalization and discovery.
Most of the research scientists spend half their time working with product teams and half investigating independent, innovative projects that influence Spotify's future directions. Since their work is very in-depth, it helps to have weekly or bi-weekly one-on-ones with them – I find it exciting to keep up with their progress and hear about the state-of-the-art work that they're doing.
Over the last few months, I have been heavily involved with the launch of our new Research site, which shines a spotlight on the work our researchers are doing and opens it up to a wider audience in the tech community. It's something that's really close to my heart, because I think our R&D is really worth talking lots about – so please check out our blog and see why!
1 pm
Since I start later these days, I don't really stop for lunch, although I try to get some fresh air in the garden if the weather is nice. Then I get on with my afternoon's work, which involves lots of calls and hangouts, often with the US.
Now that no one meets face-to-face any more, we're all conscious of the need to stay in touch as a team and get to know any new starters properly. So when we took on three student interns in EMEA at the start of the summer, we worked hard to create a culture of belonging. We started holding a team fika or virtual coffee break once or twice a week to chat about things outside work – each time, we'd start the ball rolling with an icebreaker chosen by one of the interns, like 'What would you do if you had one more hour in your day?'. It was a great way to get rid of any "what to chit-chat about", learn more about each other and get closer – I felt very sad when we had to say goodbye to our interns at the end of their placement.
Throughout Spotify, there's a real sense of team spirit – it's all about 'us', not 'I'. Many of the problems we're solving are big and complex, which means we need many minds working together on them. And since we hire people who are incredibly smart, I'm very trusting of everyone in the team. I think you have to be when you work in research – especially at a time like this, when we're all working so far apart. You have to trust people to pursue their own lines of enquiry and come back with their own exciting discoveries in the end!
6 pm
I try to shut down my computer at 6pm, although it doesn't always work – I'm really passionate about my job, which means I sometimes find it hard to stop my mind whirring on tricky research problems. But I make a huge effort to switch off, pour myself a glass of wine or prosecco, and relax with my family in the evenings. My son is off to uni soon, so we're trying to make the most of all this unexpected time together.