Amar Ashar: Senior Researcher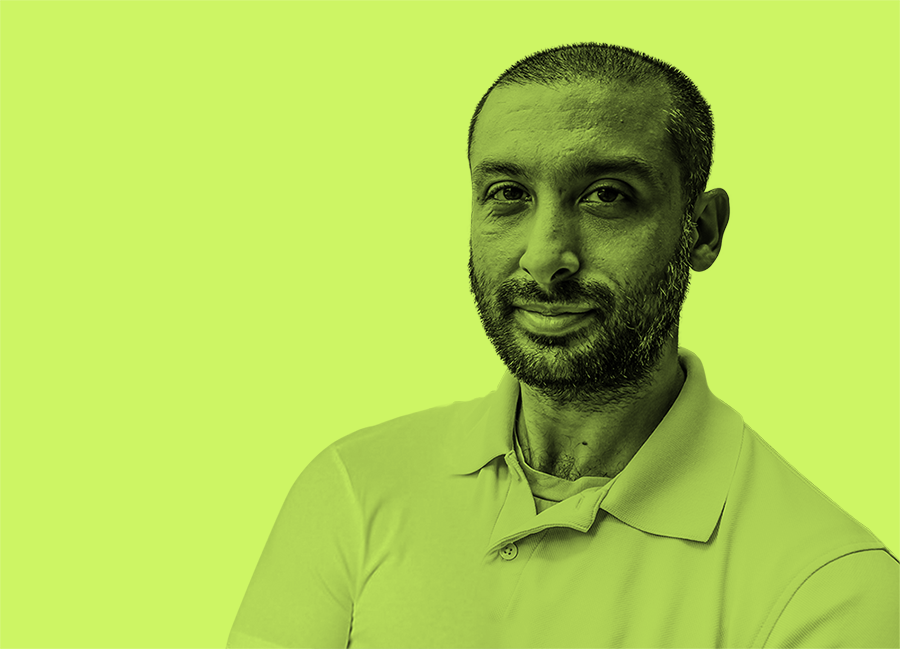 Amar is a Senior Researcher based in our Boston office. Since joining Spotify a year ago, he's spent most of his time working from home and enjoys the extra flexibility and family time.
6.15am
I tend to wake up early because I like to get a headstart on the day. I jump straight in the shower and get dressed, so that I can get an hour or so's work done first thing. Then, I'm free to hang out with my three-year-old daughter, get her ready for the day and drop her off at childcare around 8.30am. 
8.45am
When I get back home, I log on again, check my messages and start preparing for the morning's meetings. I'm part of the Algorithmic Impact team, which focuses on the algorithmic and machine learning systems at Spotify and tries to mitigate any harm they could potentially cause. We do everything we can to address algorithmic harm and make sure we're not making unsuitable recommendations to our listeners. This means exploring different research methods, policy and product interventions, dashboards and data – and using those tools to enable teams to evaluate their own algorithmic impact – so that everyone across the company understands the issues that may pop up and the practices we have for dealing with them. My team supports this work by undertaking in-depth research and performing product-focused case studies, as well as developing practical tools that teams can actually use – and we're focused on creating equitable outcomes for all Spotify users. 
My immediate team is all spread out – I'm the only one based in Boston, so I've scarcely been into the office at all! I do miss the hallway conversations you get in offices, because I think they give you a lot of context about the broader company, especially when you're fairly new like I am. But I also enjoy working from home and the flexibility it brings to my day-to-day life. 
12 noon
My wife also works remotely, so we tend to grab lunch together around noon. If we're not too busy, we'll go for a quick stroll round the neighborhood and get some air. Then, it's back to my desk – and the rest of my day's meetings.
1pm
I usually have a few more meetings in the afternoon – often, with product managers to assess their systems and work with them on mitigations. But another vital part of my job is to translate what's happening in the wider research community into our work, incorporate insights from the ecosystem and figure out how they apply to the work we do at Spotify. 
There are lots of conversations going on right now about how companies can audit their algorithms, including with independent, third-party groups. So over the last year, I've been working on creating that space here at the company and establishing relationships with external academics in the field. It's really exciting to have one foot in the corporate world and one in the academic community – together, we're putting values and principles into practice and finding ways to advance algorithmic responsibility, which will ultimately make our products better for everyone. 
6pm
6pm is a hard stop for me, because that's when I go pick up my daughter. We have dinner and do some drawing or play games – she likes to pretend my room is the ocean and splash about under my desk! But when she goes to bed at 7.30pm, normality returns and my desk becomes dry land again – all ready for another busy day in the morning.